Did you know that the amount of beer drunk at Oktoberfest in Germany could fill more than three Olympic-sized swimming pools?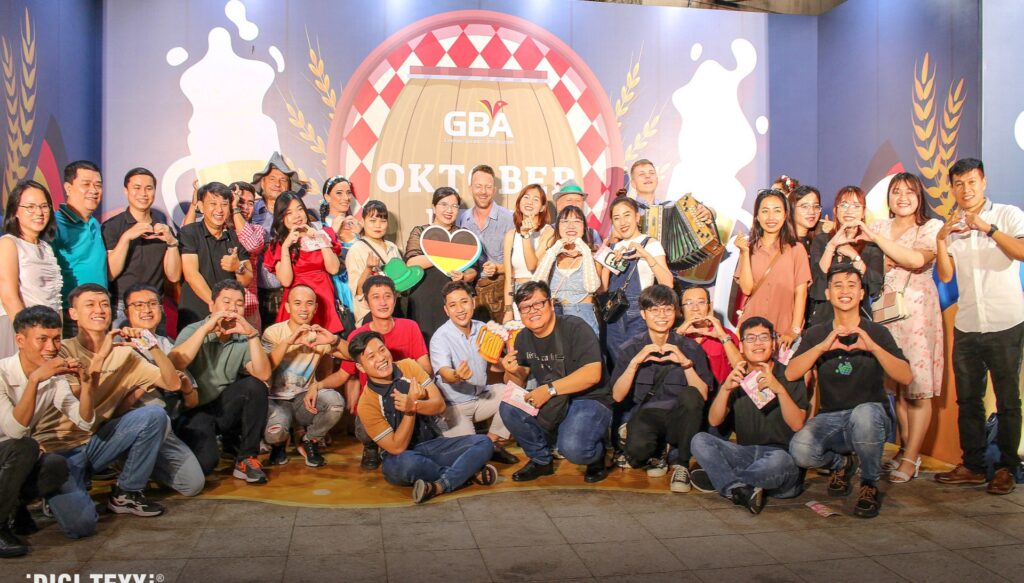 Originating in Bavaria, Oktoberfest is a world-renowned German festival celebrated with lively music, traditional dances, tasty food, and a wide variety of beers!
This year, as a proud German business in Vietnam, DIGI-TEXX embraces this tradition with great enthusiasm.
The atmosphere was electric, filled with laughter, music, and of course, plenty of cheers and beers!
It was an incredible opportunity to bond with our colleagues, clients, and partners. We danced, we dressed up in traditional Bavarian costumes, we laughed, and we made memories that would last a lifetime.
On this special occasion, the DIGI-TEXX family unites in a delightful lantern and coconut leaf grasshopper workshop. It's a unique opportunity to embrace tradition and showcase our creativity.