In the Mekong Delta Digital Transformation and Innovation Startup Week 2023, DIGI-TEXX's CEO – Nguyen Minh Thoai, asserted the importance of AI Technology and Big Data in the digital transformation journey and the capability of DIGI-XTRACT to enable an automated process with high data accuracy.
With DIGI-SCAN and DIGI-DMS integrated, DIGI-TEXX offers a comprehensive document and data processing solution, empowering businesses in the Mekong Delta region to level the digital transformation playground.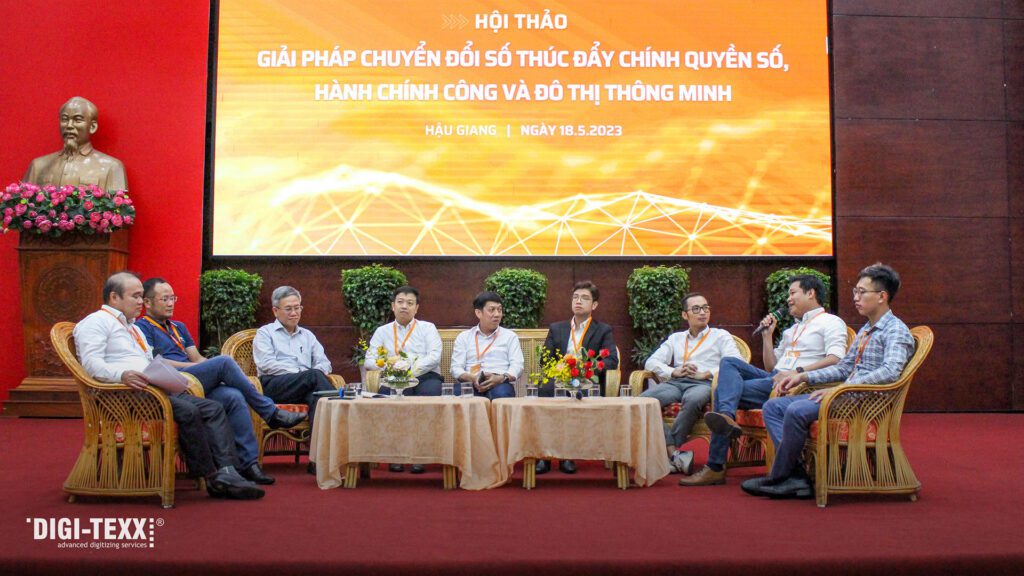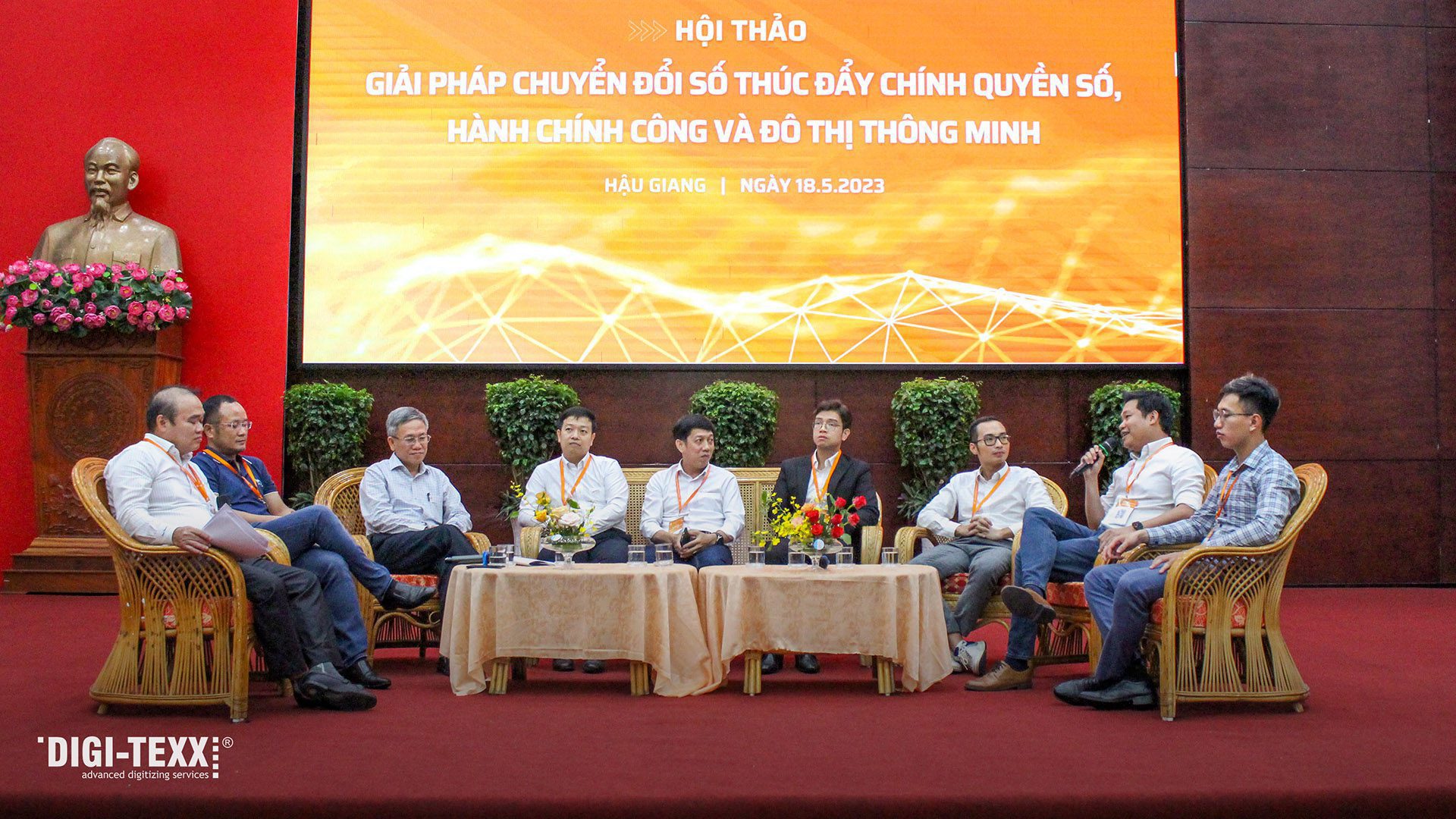 The event was packed with breakthrough innovations and insightful panel topics, including Digital Government; Public administration; Smart city; Agriculture; Medical; Education; Tourism; Enterprises, Startups, Innovations, etc. Not only introduce optimal solutions and products but also provide models that have been implemented in practice, thereby providing in-depth advice to solve problems for businesses and promote socio-economic development in Hau Giang province and the Mekong Delta region.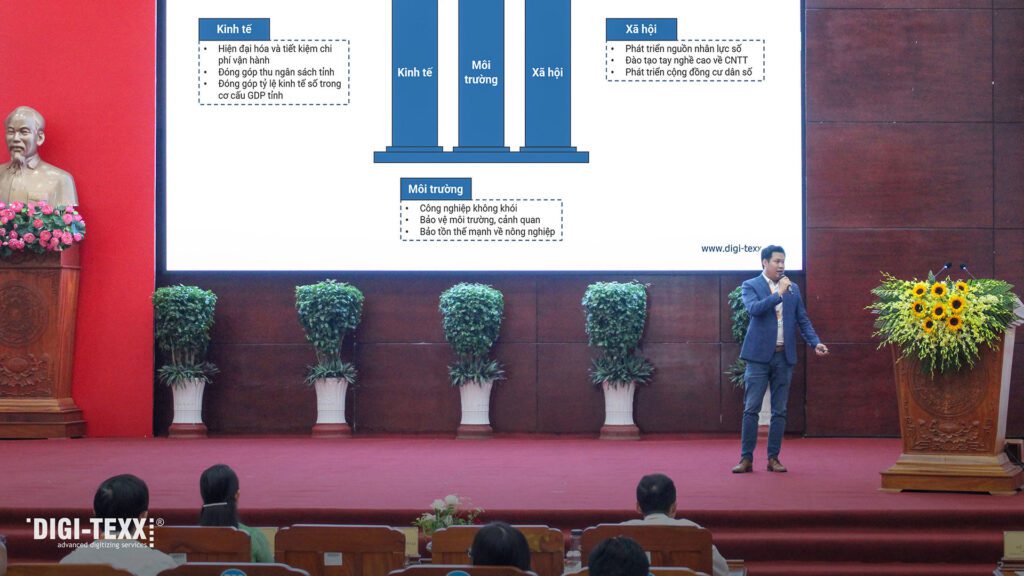 Chairman of Hau Giang Provincial People's Committee – Dong Van Thanh said at the opening ceremony that the purpose of the event is to raise public awareness of digital transformation, create opportunities for exchange and cooperation between state agencies and businesses, provide digital transformation products and solutions, and motivate the socio-economic development of Hau Giang Province, the region, and the country.
The event also aims to promote and attract investment from technology enterprises into the Digital Technology Park of Hau Giang Province – a new center of Information and Technology, which DIGI-TEXX is honored to be the pioneer in this movement and collaborate with the Hau Giang's authority.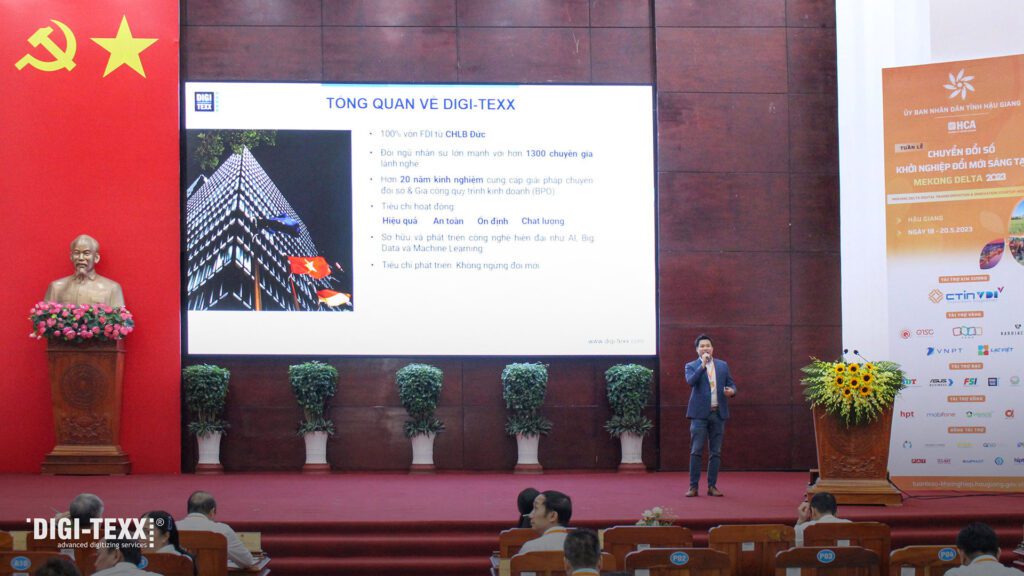 Mr. Thoai affirmed that DIGI-TEXX's investment in Hau Giang will yield benefits beyond business values. Using the triple bottom line model, he explained: 'DIGI-TEXX aims to build an advanced digital workforce and bring IT job opportunities to the province, assisting to develop a new IT center in the area and contribute to Hau Giang's economy. Our investment in the IT sector not only boosts the local GDP but also helps preserve Hau Giang's strength in agricultural and tourism capacity by not taking up valuable farmland and polluting the environment.'
In the event framework, DIGI-TEXX's representative – Nong Thai Hoang, shared the application of DIGI-XTRACT as a digital transformation solution for businesses, especially SMEs in the Mekong Delta region which specialize in agriculture products.
With our automated data extraction technology, we'll support businesses in the Mekong Delta to effortlessly capture, extract, organize, and utilize their data like never before. No more time-consuming manual data entry or bulky paperwork!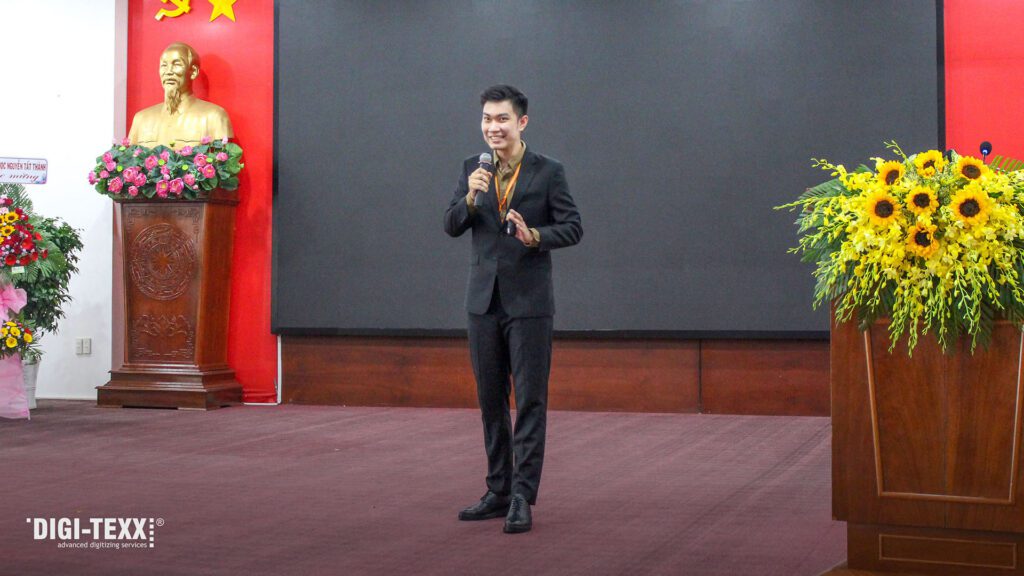 Furthermore, he pointed out that the digital transformation journey for each SME will vary greatly and they need thoughtful consultation from service providers such as DIGI-TEXX. Some might be too early in their business cycle and should focus on product visibility, enhancing their customer journey while others should pay attention to optimizing their operational efficiency to maximize profit.
"At DIGI-TEXX we have a team of dedicated experts who readily assist and consult businesses in all stages of their development. Regardless of your complex process, we can provide a seamless digital transformation journey thanks to our wide network of credible partners who are reputable service providers in their fields.", Hoang shared.