With 12 project investment certificates signed on July 16, Hau Giang officially has nearly 19,000 billion VND at the HAU GIANG PROVINCE INVESTMENT PROMOTION CONFERENCE 2022 organized by the Hau Giang Provincial People's Committee in collaboration with the Ministry of Information & Communications.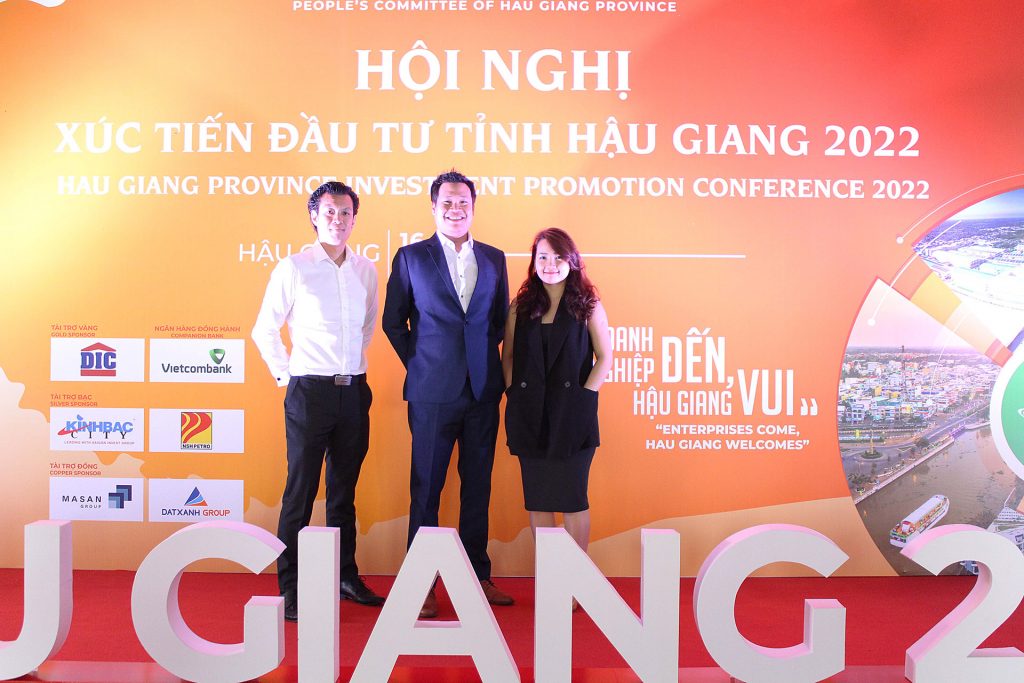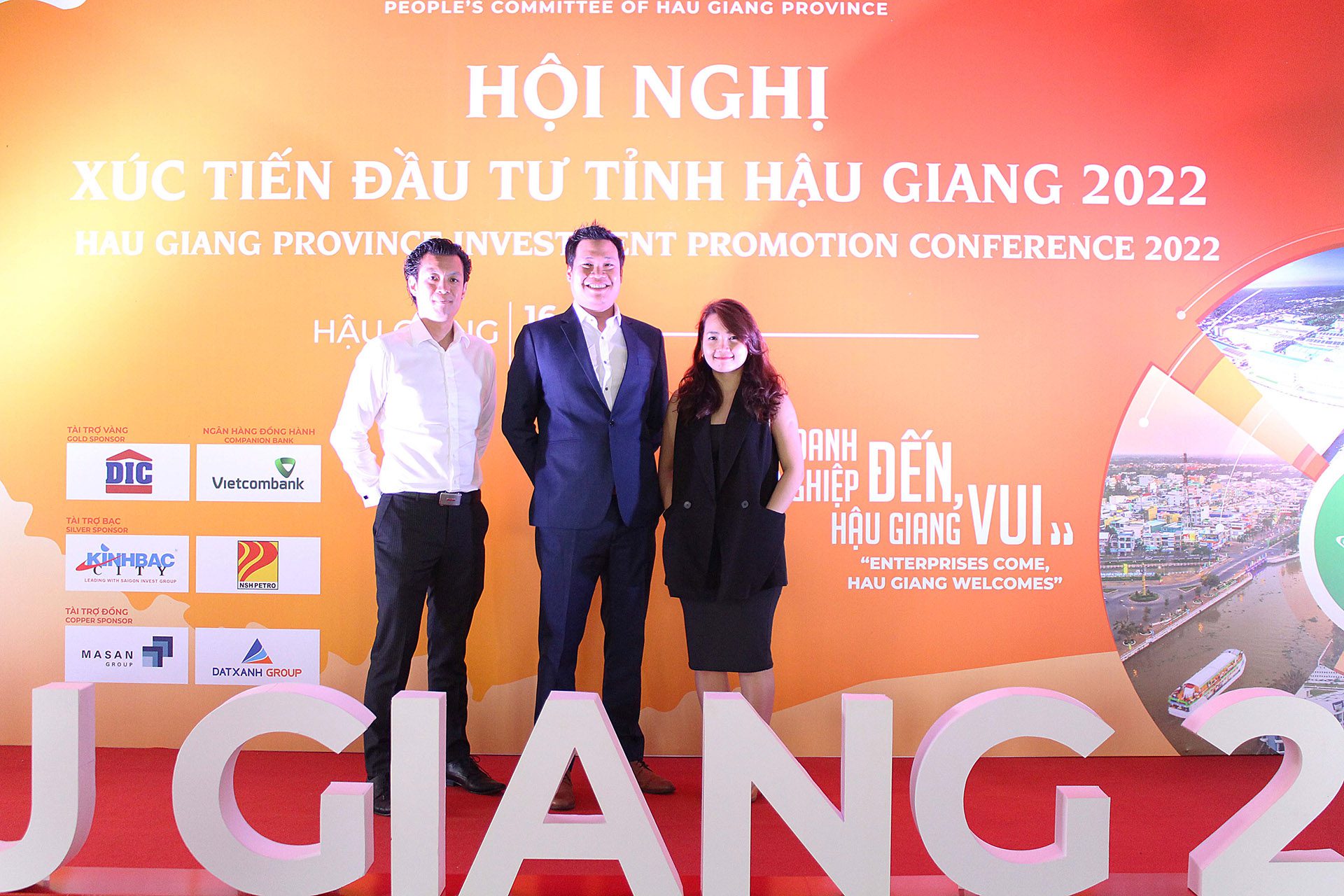 During the event, digital transformation is considered a breakthrough solution to establish the striking development of the province's four main fields: industry, agriculture, urbanization, and tourism. This unlocks the opportunity to utilize all of Hau Giang's potential.
On this day, Pham Minh Chinh – Prime Minister of Vietnam, outlined the limitations and navigated the future development journey for Hau Giang to become a center of digital technologies in the Mekong Delta region.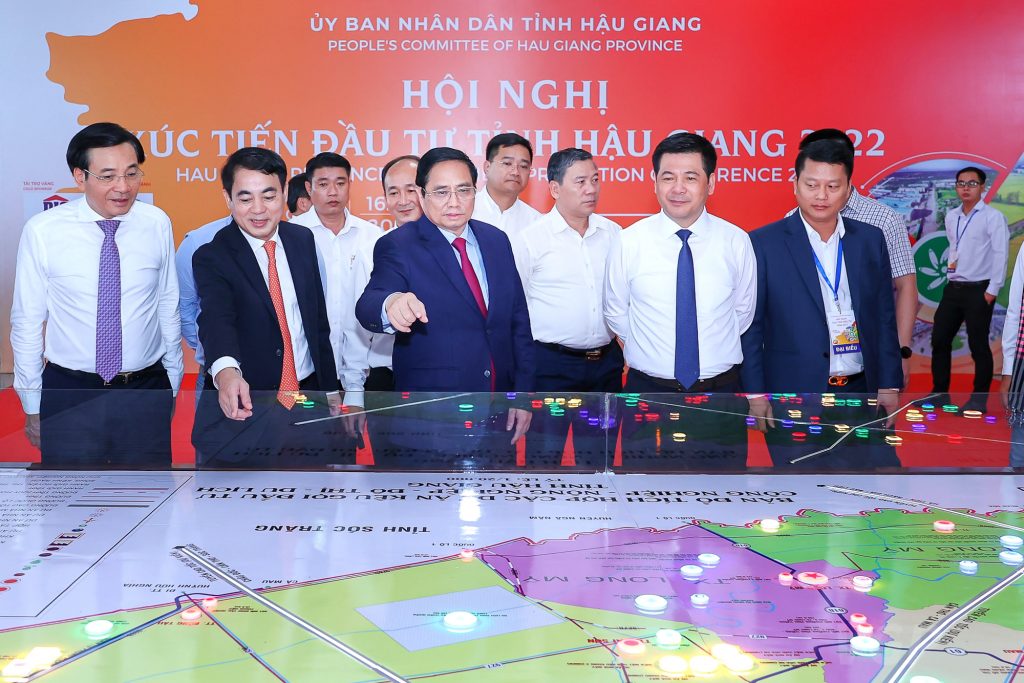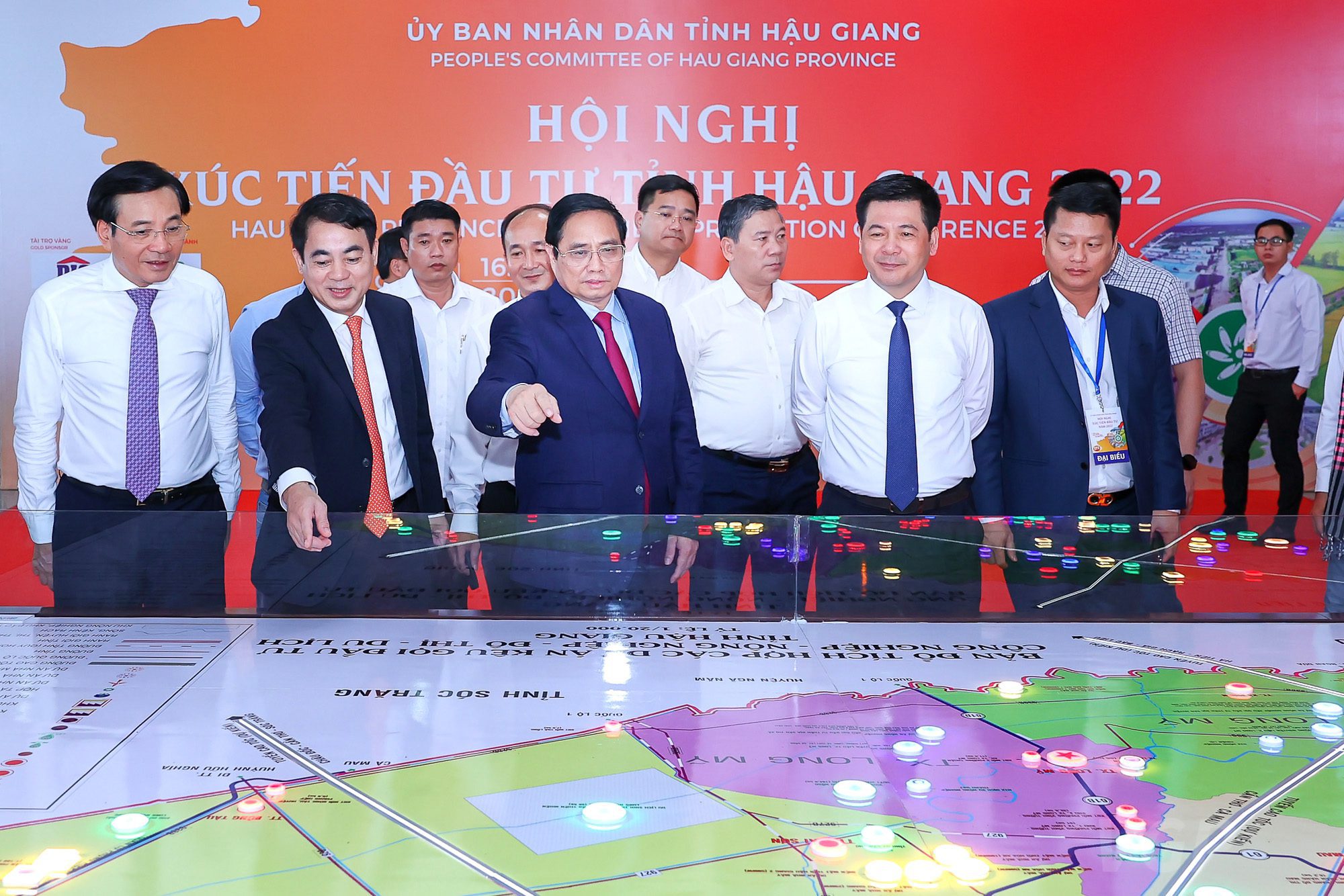 DIGI-TEXX VIETNAM CEO – Nguyen Minh Thoai has indicated the outstanding potential of Hau Giang infrastructure:
The province has more than 1,600 km2, with a population of over 733,000 citizens
Located in the heart of the Mekong inland waterway system
Many highways passing through the province's territory
2,300 km of rivers and canals
Only 30 km to the airport and seaport
He believes the above advantages will unlock Hau Giang's potential, attract more capital investment, and achieve outstanding economic growth through applying digital technologies to production.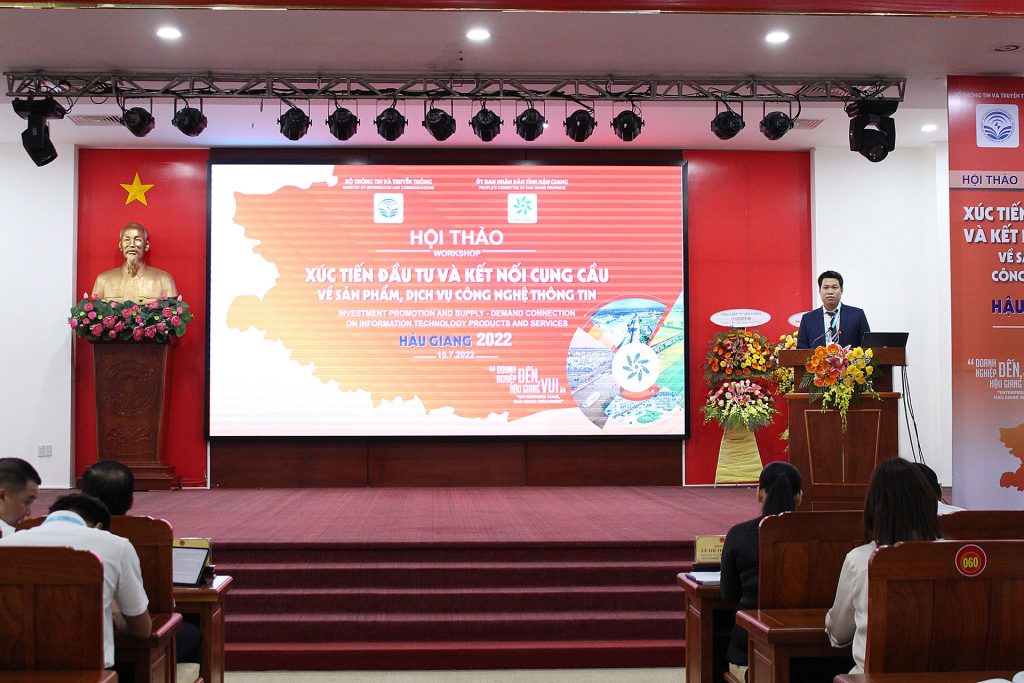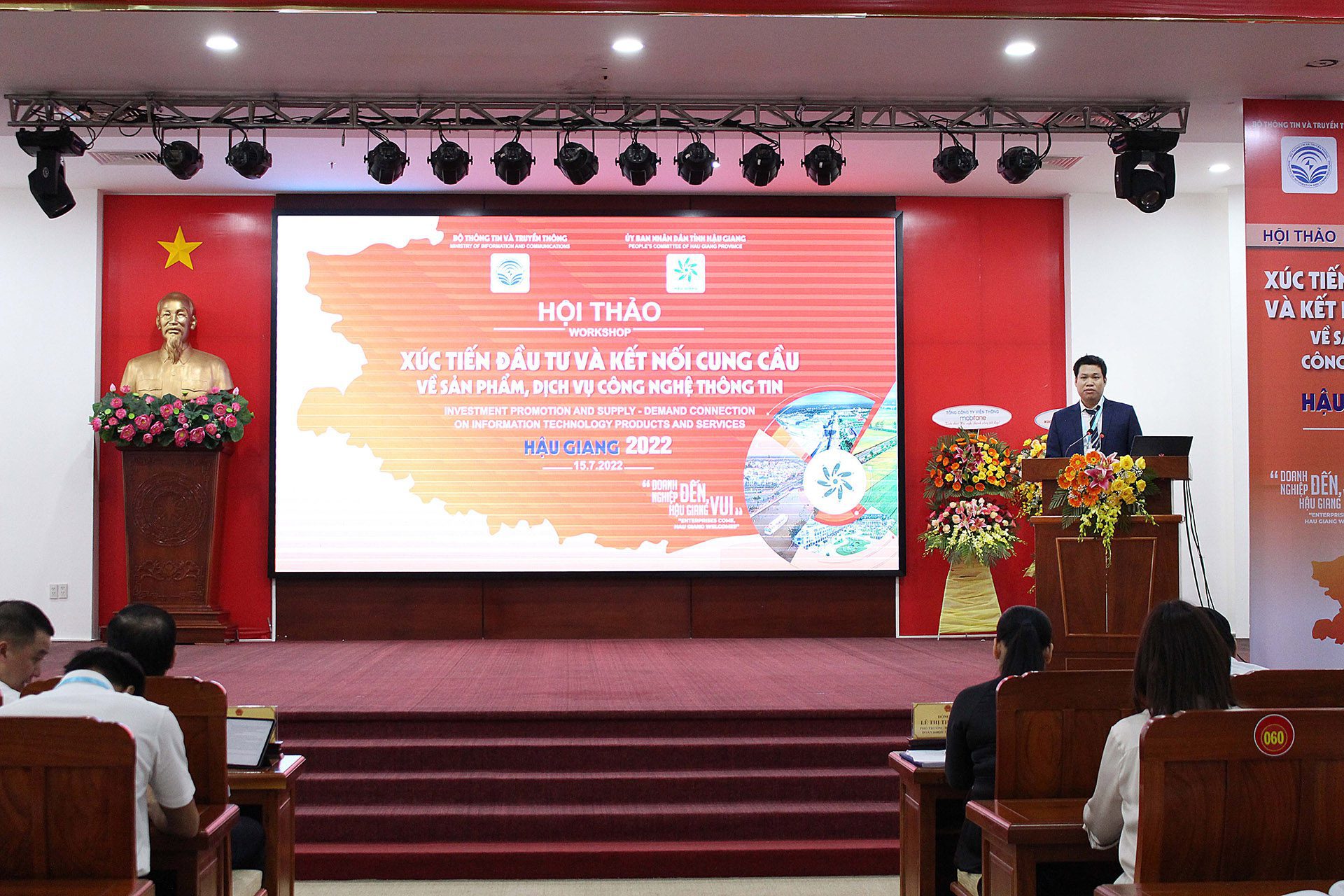 "Our investment in Hau Giang will create jobs for local workers and engineers, supporting the development in the southern provinces. We will contribute to the state budget and impact on the ecological environment, enabling a key to the success of Hau Giang and Vietnam's digital transformation journey", said Thoai.
At the conference, Frank Schellenberg – Chairman of DIGI-TEXX VIETNAM, expressed his excitement about the province's new direction. He drives to expand his business in Hau Giang, contributing to the province's digital revolution.
He also added: "Currently DIGI-TEXX has cooperated with Hau Giang Community College to operate DIGI-CONNECT – an e-learning program. The platform allows online recruiting and work from home, offers work for people with disabilities, creates new sources of income with digital skills, and promotes the Hau Giang development empowered by technologies in the future. In 2022, we have provided training courses for more than 392 citizens in Hau Giang, of which 66 have completed the course and have jobs on the platform."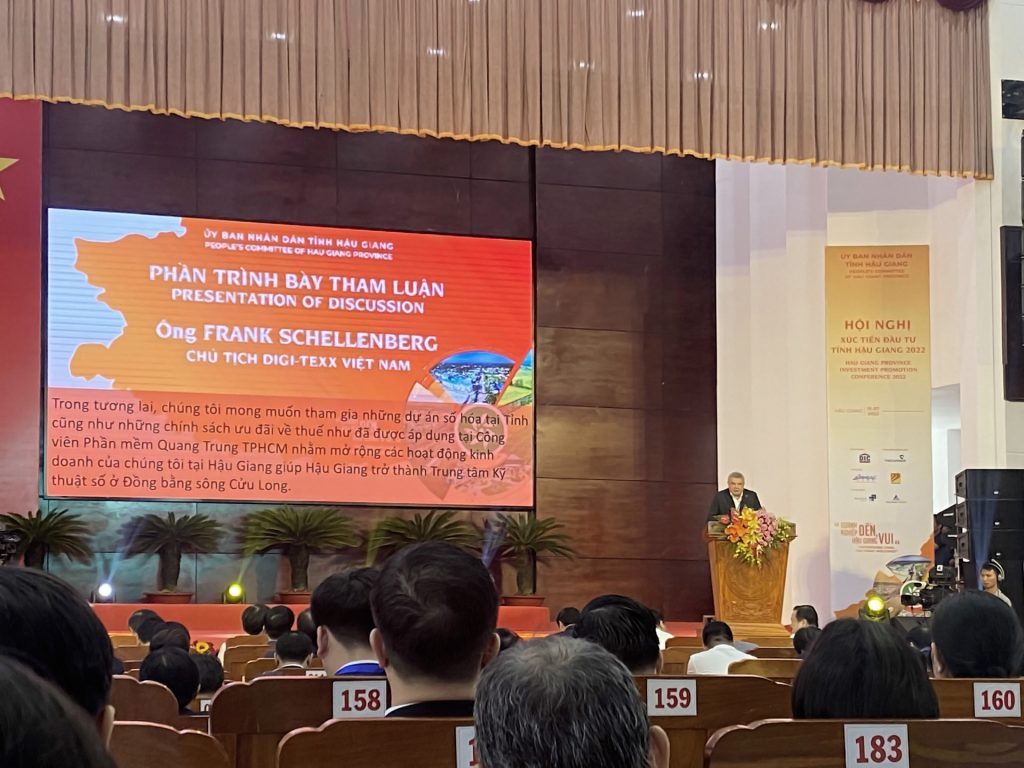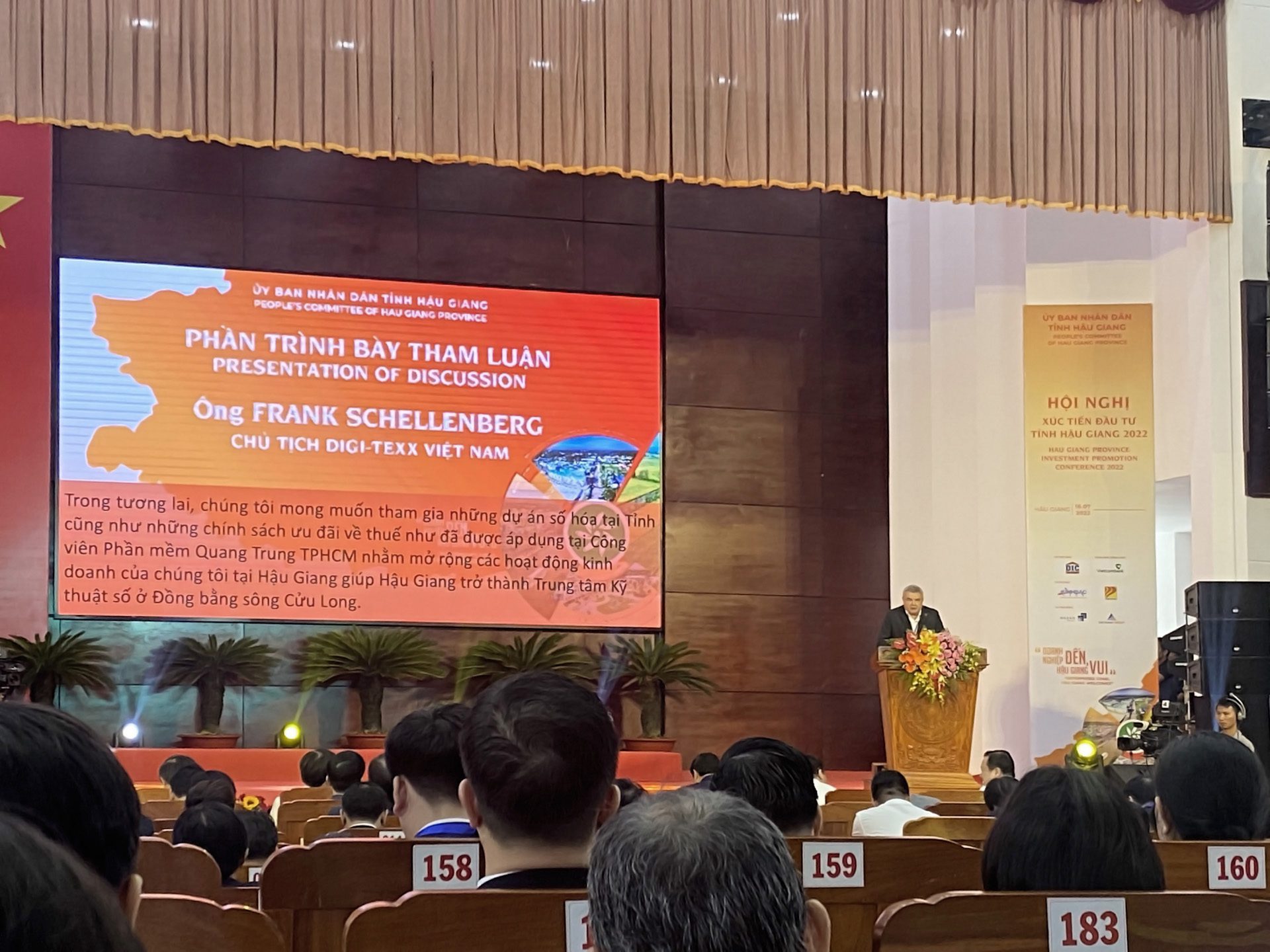 More event's captured moments: