It was an exciting experience for DIGI-TEXX to be a part of the German Pavilion at the Green Economy Forum and Exhibition (GEFE 2022) to introduce our latest green innovations.
The event pursues to support Vietnam in achieving its COP26 commitments and its National Green Growth Strategy's socio-economic development goals.
We brought our 20 years of experience in providing document and data processing to this event with over 5500 visitors and attendees from top business, government, and non-governmental organizations, aiming to create a greener and more sustainable social-economy environment.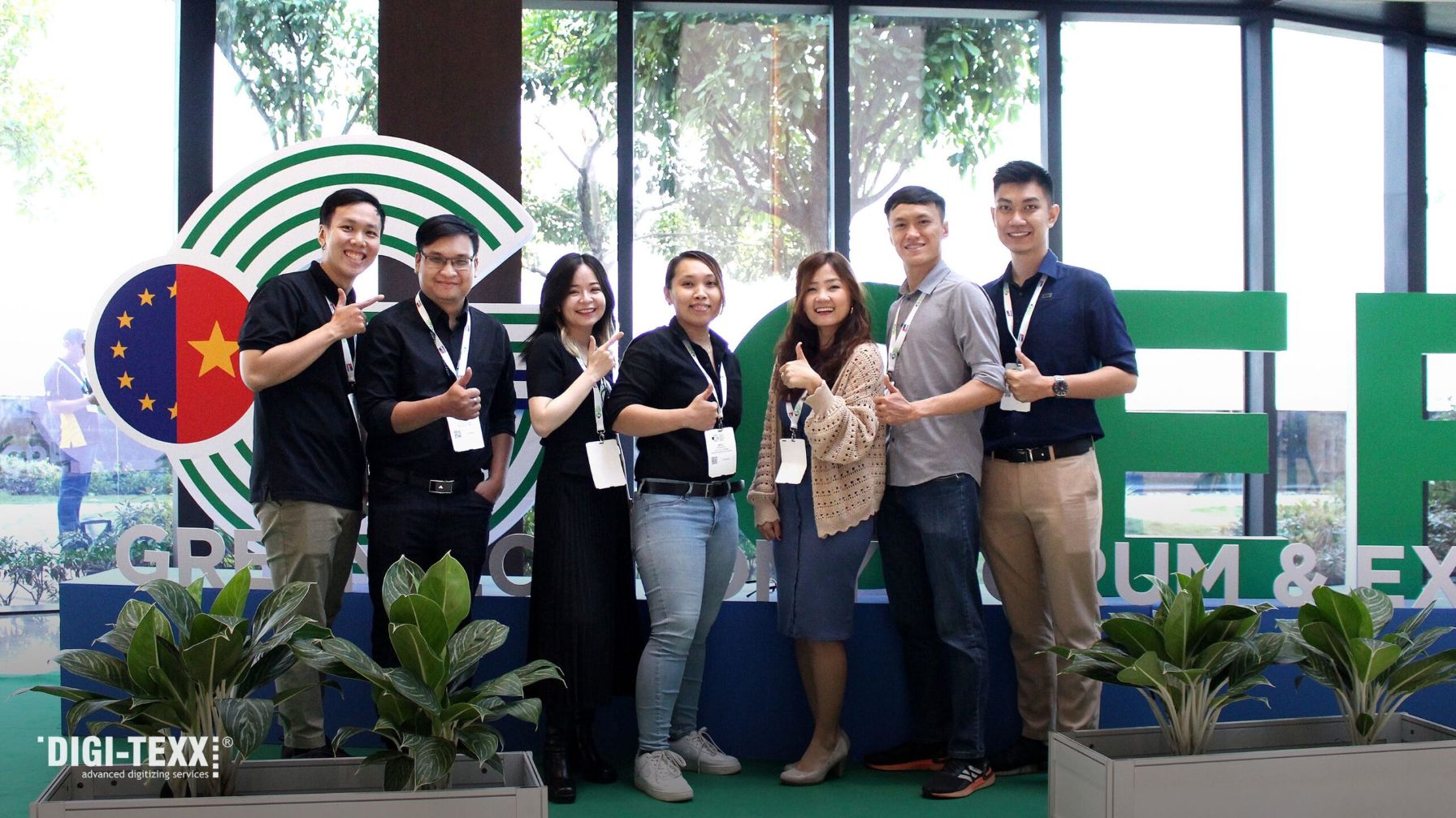 Here are our latest eco-friendly solutions:
Raspberry Pi model – Our power-saving hardware
Experience DIGI-XTRACT and DIGI-DMS – DIGI-TEXX's latest automated data processing solutions
DIGI-CONNECT – Our e-learning platform
Digital Inspection System – An automated system for government inspectors
During the three-day event (28 – 30/11), the European and Vietnamese governments with the presence of Vietnam's Prime Minister, business stakeholders attended a plenary conference that functioned as a forum for high-level dialogue to coordinate and organize discussions on green policy frameworks, national energy plans, and climate risks.
With the direction of investing in researching and developing 'green' digital solutions, DIGI-TEXX aims to improve the quality and living environment for the community and future generations.
Thank all of our amazing visitors for making this event a big SUCCESS! Hope we will see more innovations and practices for green businesses coming to life in the future.