outsourced Medical Billing Services
We serve healthcare organizations worldwide with years of expertise in billing. Our professional specialists are dedicated to optimizing your payments.
24/7
365 Operating Services
1200+
Experienced employees
100%
Data security &
Quality Assurance
enabling Secure, Fast, and Affordable Billing Solutions
Maintaining a team of in-house medical billers can result in numerous hidden expenses, making it a less-than-ideal investment. Errors occurring at any stage in the billing cycle can prove costly in terms of revenue and administrative workload.
As you can see, the medical and healthcare industry is constantly changing.
So, DIGI-TEXX has been providing exceptional medical billing services since 2002. Our facility is top-of-the-line, flexible, confidential, and staffed by consummate professionals.
We have a skilled billing staff that can handle specialty billing remotely. Our team can reduce billing stress and increase revenue collections by outsourcing medical billing services, regardless of the size of your medical practice.
Our agents understand the healthcare industry and have the knowledge to negotiate insurance claims for higher reimbursement rates.
DIGI-TEXX also works closely with providers to ensure personalized and effective service. Our support team is available 24/7 to listen to client's problems and provide the best results.
Medical billing services
With insufficient training, the in-house medical billing team struggles to deliver error-free claims or follow up on denied claims. DIGI-TEXX provides accurate and cost-effective industry-optimized medical billing solutions to streamline your business processes. Here's a brief overview of our services:
Structured Charge Entry
Our charge entry process is designed to guarantee over 99% accuracy, we capture and entry of medical codes and charges into healthcare billing systems.
Billing and Collections
DIGI-TEXX assists healthcare organizations in reducing the administrative burden associated with managing their billing and collections processes. Our specialists will manage their billing and collection processes to ensure the bills get paid promptly and accurately.
Fast Claim Submission
Insurance claims may include diagnostic codes, procedure codes, and billing codes, as well as any additional charges related to treatments or services. DIGI-TEXX reduces the risk of errors and compliance violations by guaranteeing that the claims are submitted and in compliance with regulatory requirements.
Reliable Claim Scrubbing
Billing errors can be a significant cause of rejected or denied medical claims. It is crucial to detect and correct any errors prior to submitting claims to payers. We review, validate, and identify medical records, and treatment documentation to detect any errors or discrepancies in the healthcare claims.
You're gonna love dIGI-TEXX
Managers from many kinds of businesses turn to DIGI-TEXX to enhance their client's digital experiences.
Our Deployment Models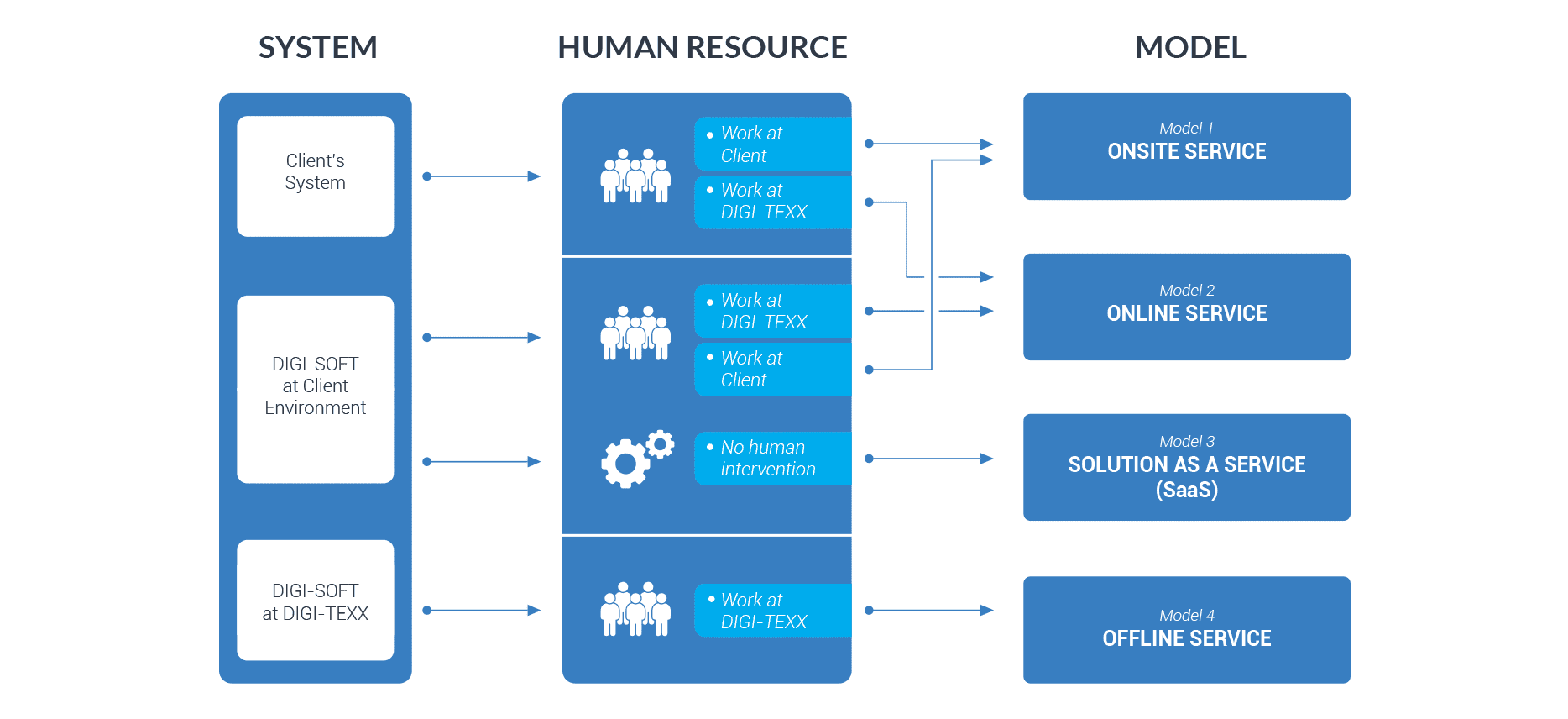 Our optimized N-step medical billing process for you
Our team of experts can assist your organization in exploring and implementing new possibilities while minimizing disruption and costs.
Vivamus integer suscipit taciti etiam primis tempor sagittis sit euismod libero facilisi aptent felis blandit cursus gravida sociis tempor.
Vivamus integer suscipit taciti etiam primis tempor sagittis sit euismod libero facilisi aptent felis blandit cursus gravida sociis tempor.
Vivamus integer suscipit taciti etiam primis tempor sagittis sit euismod libero facilisi aptent felis blandit cursus gravida sociis tempor.
Vivamus integer suscipit taciti etiam primis tempor sagittis sit euismod libero facilisi aptent felis blandit cursus gravida sociis tempor.
frequently asked questions
Our digital transformation consultancy utilizes customer-centric design to facilitate efficient business transformation.
What makes us a suitable medical billing service provider for you?
We are a leading medical billing outsourcing company and are committed to providing our expertise, technology, and infrastructure to support businesses across the world. Outsourcing your medical billing needs to us provides a range of benefits, including:
Reduced fraud risk
Process invoices automatically help reduce the risk of fraud by applying a better tracking, validating, and monitoring platform like DIGI-SOFT.
Cost savings
By reducing manual labor and minimizing errors, businesses can save on operational costs, freeing up resources that can be used to grow the business.
Service capability
We can easily provide 24/7 service capability considering the time-zone differences and other factors.
100% Data accuracy
Depending on the complexity of the industry and the language used on the invoice, our automation technology can process from 92% to 97% of the entire process. We ensure 100% data accuracy guaranteed by our experienced workforce.
Seamless quality control process
A centralized quality control step helps both internal and external audit processing be more straightforward. At DIGI-TEXX, we utilize our experienced workforce to support handling exceptional cases to guarantee higher levels of data accuracy.
Compliance with the country's regulations
E-invoice processing and VAT compliance are one of the top challenging parts for many companies, especially for those that operate in different countries with different legal regulations. DIGI-TEXX ensures all invoices will be issued and archived according to the nation's regulations by complying with GDPR, ISO 9001:2015, and ISO/IEC 27001:2013.
All language support
We do data processing of invoices in more than 30 languages
Our exemplary project delivery capacity
Our medical billing solutions add value to any business (from small to large enterprises) around the world.
Our 20 Years of Proven Track Record
DIGI-TEXX VIETNAM 20th Anniversary
Reaching a new height
Our Dynamic and Experienced Employee
DIGI-SPORT
An exciting sports festival
Straight-Through Process for Customer Onboarding
Insurance
Intelligent Document Processing
Automated Insurance Claims
Insurance
Intelligent Document Processing
Global Invoice Processing
Logistics
Automated Data Extraction Solution
Let's get in touch
If you encounter any challenges, share them with our experts and we will respond promptly.
At DIGI-TEXX, we take your privacy seriously and use your personal information only to provide customized services and a great site experience. Read our Privacy Policy
Want to contact us immediately? Call us here