claims processing SERVICES
Strengthen and grow your customer base with full-suite claims processing services.
24/7
365 Operating Services
1200+
Experienced employees
100%
Data security &
Quality Assurance
Streamlining Claims and Maximizing Efficiency with accurate insurance claims processing
Claims processing is a process undergone by insurance companies to determine whether it will pay for a claim. This process involves document processing, reviewing, investigating the circumstances, and determining whether the policy covers the loss or damage of the claim. If the claim is approved, the insurer will typically pay the policyholder according to the terms of the policy.
Many businesses have found that outsourcing non-core processes can improve efficiency. Insurance claims processing is one such process that has become significantly outsourced by insurance providers.
The claims processing process is responsible for resolving outstanding payments in various industries, including healthcare, insurance, finance, and accounting. Generally, each company has a separate claims division dedicated to managing workflow for each claim once a formal request is submitted.
Outsourcing claims processing services allows you to focus on your core competencies while utilizing ready-made solutions from professional providers. It can accelerate growth by improving sales performance and mitigating financial risks.
Trusted by more than +200 clients from home & Abroad
Claims processing services
We provide accurate and cost-effective industry-optimized claims processing services to streamline your business processes. Our insurance document processing platform and experienced staff ensure high-quality and accurate data. Here's a brief overview of our professional services:
Claims data entry service
Outsourcing claims data entry can boost productivity and accuracy. We create a customized service for capturing information and completing fields for validation, provider lists, and medical codes. Our data entry agents can validate commission statements with the highest accuracy rate.
The layout of the output file is clearly defined, and data entry begins once claim forms are received. Our expert team is experienced in processing various claim types.
Medical claims processing service
We offer a comprehensive service package to check, approve, and pay for the medical services that clients receive from healthcare providers.
Our medical claims processing service helps insurance companies manage their costs and ensure that customers get the benefits they are entitled to.
Insurance claims processing service
If your insurance firm is receiving many claim requests and other documents, we can quickly and accurately organize the data from different sources.
We utilize intelligent automation technologies to perform various tasks such as data entry, application processing, insurance claims examination, and clearing backlogs with OCR to reduce processing time.
Hospital discharge document processing
Our services support the hospital procedure that involves preparing, sending, and receiving the documents that contain information about a patient's hospital stay and follow-up care.
DIGI-TEXX ensures that all patients and healthcare providers have a precise record of the patient's condition, treatment, and needs after leaving the hospital.
You're gonna love dIGI-TEXX
Managers from many kinds of businesses turn to DIGI-TEXX to optimize their administrative costs.
Our Deployment Models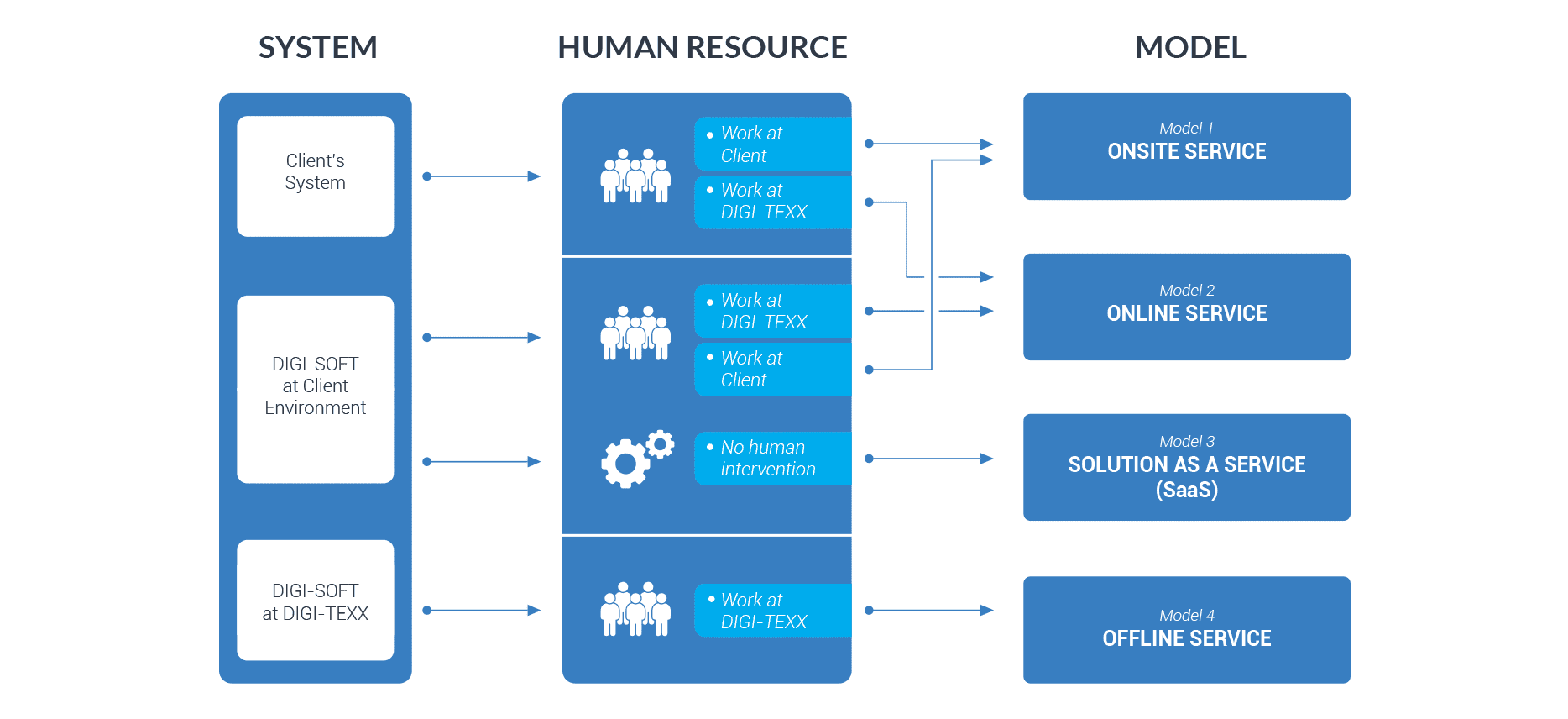 How does our claims processing methodology work?
Partnering with our insurance BPO company that has a digital mindset can help you transition claims processing to a more nimble, technologically-driven environment. Here are the optimized steps:
Vivamus integer suscipit taciti etiam primis tempor sagittis sit euismod libero facilisi aptent felis blandit cursus gravida sociis tempor.
Vivamus integer suscipit taciti etiam primis tempor sagittis sit euismod libero facilisi aptent felis blandit cursus gravida sociis tempor.
Vivamus integer suscipit taciti etiam primis tempor sagittis sit euismod libero facilisi aptent felis blandit cursus gravida sociis tempor.
Vivamus integer suscipit taciti etiam primis tempor sagittis sit euismod libero facilisi aptent felis blandit cursus gravida sociis tempor.
Frequently Asked Questions
Our team of experts is here to answer any questions you may have and provide you with a free consultation. If you don't see an answer for you below, feel free to send us a message.
Your Industry will benefit the most from our services
DIGI-TEXX implements automation claims processing tools and models to provide solutions for various industries. By combining technology with human analysts, we can efficiently analyze large amounts of data, resulting in cost savings and improved performance. There are several use cases across many industries:
healthcare
DIGI-TEXX helps healthcare providers receive reimbursement more quickly for their services, reducing the administrative burden on healthcare providers and freeing up staff to focus on patient care.
We streamline the claims handling process, reducing the time and costs associated with maintaining an in-house claims processing department of insurance institutions.
Our professional claim processing services employ experienced specialists to help process claims faster with a high accuracy rate, supporting to detect and prevent fraudulent claims. This can help reduce losses due to fraudulent claims and protect the bank's reputation.
You don't see your industry here? Contact us
What makes us an ideal claims processing service provider for you?
Our company offers claims processing services to clients worldwide, delivering high-quality results. Outsourcing your claims needs to us provides a range of benefits, including:
Flexible pricing model
We offer flexible pricing models based on the hour/transaction/volume and dedicated resources/packages. Clients can select the right model which best fits their purpose.
Round-the-clock support
Our operation is 24/7/365 since the client's business continuity is always our top priority.
Data security
Confidential information will remain secured and be restricted from outside exposure with a reliable information security management system (ISMS) based on the ISO 27001 standard with GDPR compliance.
Data accuracy
At DIGI-TEXX, we understand that data accuracy is the first and critical component of the data quality framework. We combine AI technologies and our specialists to ensure the highest accuracy rate.
Cost optimization
Outsourcing transforms fixed costs into variable costs and allows our clients to prevent large expenditures for business in the early stages and long term.
Scalability and flexibility
Our service can adapt quickly to fluctuating volumes without compromising productivity and processing quality.
Our exemplary project delivery capacity
Our claims processing solutions add value to any business (from small to large enterprises) around the world.
Our 20 Years of Proven Track Record
DIGI-TEXX VIETNAM 20th Anniversary
Reaching a new height
Our Dynamic and Experienced Employee
DIGI-SPORT
An exciting sports festival
Straight-Through Process for Customer Onboarding
Insurance
Intelligent Document Processing
Automated Insurance Claims
Insurance
Intelligent Document Processing
Global Invoice Processing
Logistics
Automated Data Extraction Solution
Let's get in touch
Share your business goals with our experts, and we will respond promptly.
At DIGI-TEXX, we take your privacy seriously and use your personal information only to provide customized services and a great site experience. Read our Privacy Policy
Want to contact us immediately? Call us here