Outsource Call center services
Use our top-tier multilingual call center services to provide comprehensive customer support services at an affordable price.
24/7
365 Operating Services
1000+
Experienced employees
100%
Data security &
Quality Assurance
Get the easy, all-in-one call center solution
In today's world, businesses recognize the need to update their infrastructure. More than 90% of businesses understand the significance of meeting customers' increasing expectations for personalized experiences and self-service, particularly in customer support.
Our primary goal is to ensure smooth and efficient customer service at our call center while keeping costs under control. However, organizing an in-house call center can be costly and labor-intensive. To address this, we offer flexible delegation of customer calls to suit your workflow and SLA requirements.
DIGI-TEXX's call center agents are trained to suggest affordable methods for attracting prospective customers, generating leads, answering customer inquiries, and quickly resolving customer issues via various communication channels.
We provide both outbound and inbound services and have received positive customer feedback from many satisfied customers.
Trusted by more than +200 clients from home & Abroad
Call center services
Our experienced and professional call center representatives provide knowledgeable, patient, and helpful customer interactions to streamline your business processes. Here's a brief overview of our services:
Contact Center Service
Unlock an advanced communication solution with our contact center services and in-depth customer analytics to maximize every up-selling and cross-selling opportunity.
Help desk Service
Our stress-free help desk service can help your organization avoid staffing problems, improve user satisfaction, reduce support costs, and archive your business goals.
Live chat service
We build teams that seamlessly integrate with your operations. Our outsourced live chat services are professional, reliable, and affordable, designed to effectively handle all types of customers.
Healthcare and Medical call center service
DIGI-TEXX's care providers approach each call with compassion, offering a listening ear to the patient. They provide accurate message management by offering information or advice regarding the patient's query.
Inbound call center service
Choose our experienced professionals for real-time tech support, query resolution, and other services. We are committed to providing outstanding service and are dedicated to meeting your needs.
Outbound call center service
We can enhance the efficiency of our outbound service to gain valuable customer insights, improve customer retention, and reduce operational costs.
Offshore call center service
Offshoring your customer service to a call center can be a great way to save on operating and labor costs while still providing quality customer support. We support multiple languages, including English, German, Japanese, Chinese, Vietnamese, and more.
Call center monitoring service
By closely monitoring each call's quality, we can enhance your call center's performance and increase the rate of first-call issue resolution.
Technical support service
Provide timely resolution to your customers' technical issues, equip them with product knowledge, and offer pre and post-sales support with our professional services.
Customer support service
At our company, we prioritize building lasting customer relationships for you. This is achieved by promptly and efficiently addressing any questions, appointment setting, or concerns they may have.
Other Relevant Services
Content moderation service
Our experienced teams can enforce moderation guidelines on any volume of content. We categorize content quickly and have highly skilled moderators who can meet even the most challenging turnaround times.
Accounting service
As the client's accounting department, we collect files and analyze documents with precision, adhere to accounting standards, and prepare reports for both statutory and management purposes.
Business support service
We offer incisive advice for providers and consumers of business support services across all industries. Our goal is to help you drive growth by focusing on your core business.
Virtual Assistant service
Our virtual assistants possess exceptional skills and unique specializations, which enable us to create a healthier and more flexible work environment.
You're gonna love dIGI-TEXX
Managers from many kinds of businesses turn to DIGI-TEXX to optimize their business costs and enhance their customer experiences.
Our Deployment Models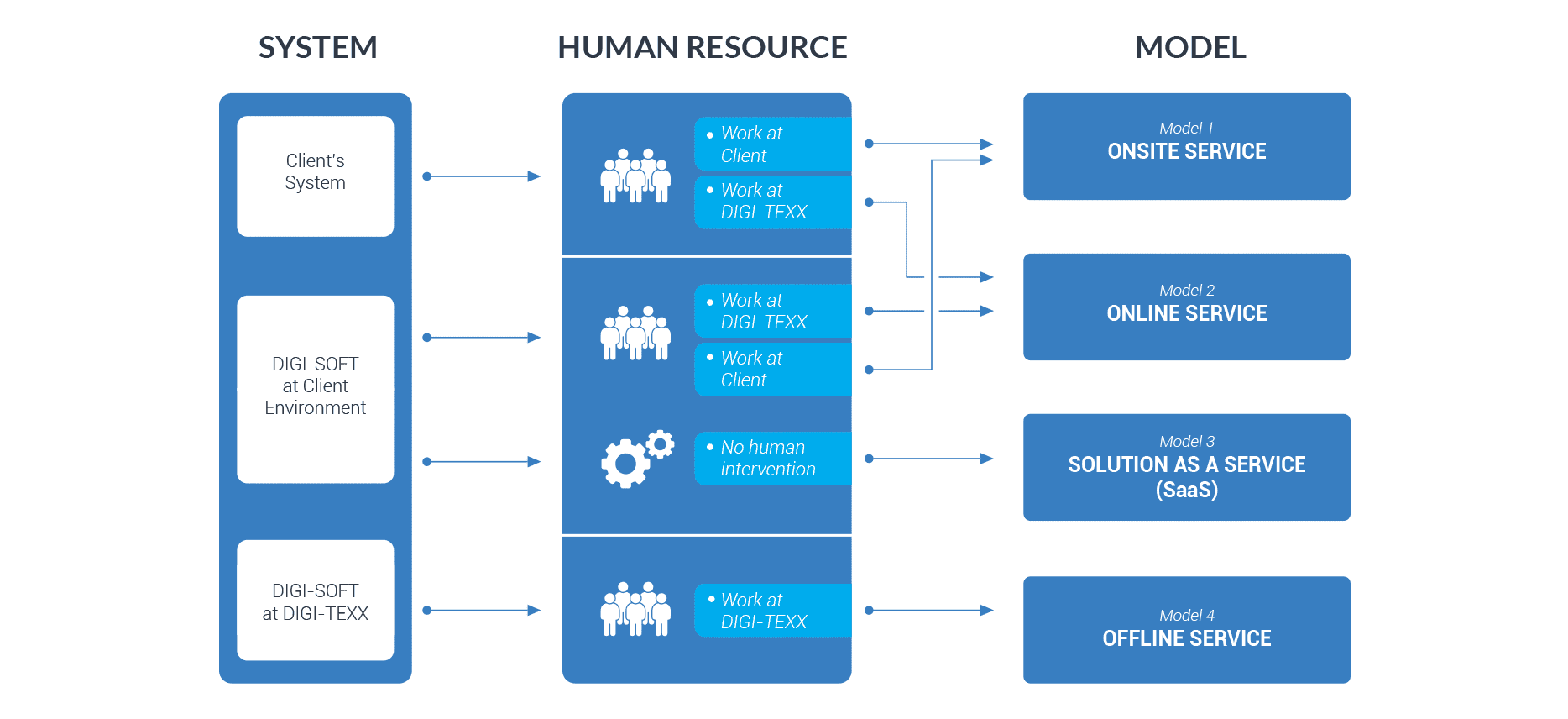 Our optimized N-step call center process for you
We have developed an optimized N-step process to provide you with an efficient, secure, and convenient workflow. Here's how we approach it:
Vivamus integer suscipit taciti etiam primis tempor sagittis sit euismod libero facilisi aptent felis blandit cursus gravida sociis tempor.
Vivamus integer suscipit taciti etiam primis tempor sagittis sit euismod libero facilisi aptent felis blandit cursus gravida sociis tempor.
Vivamus integer suscipit taciti etiam primis tempor sagittis sit euismod libero facilisi aptent felis blandit cursus gravida sociis tempor.
Vivamus integer suscipit taciti etiam primis tempor sagittis sit euismod libero facilisi aptent felis blandit cursus gravida sociis tempor.
Your industry will benefit the most from our services
DIGI-TEXX implements automation call center tools to provide solutions for various industries. We have the required experience and skills to work with clients from different industries and verticals. Some of the key industries we cater to include, but are not limited to:
In the banking and finance industry, we support clients with account inquiries, loan applications, and other financial needs, improving customer satisfaction and retention rates.
We assist policyholders with claims, policy information, and other questions, which builds trust and loyalty with customers. This results in better customer retention rates and increased sales.
Our call center service specialists will assist clients with product inquiries, shipping information, and other issues related to online purchases.
Hospitality
DIGI-TEXX services are critical for ensuring that guests have a positive experience during their stay. Our services can help with booking inquiries, room service requests, and other needs
Real Estate
Call center services can support property inquiries, rental agreements, and other issues related to buying, selling, or renting properties.
Telecommunications
We support clients with service issues, billing inquiries, and other concerns, reducing customer churn and improving customer satisfaction.
Healthcare
DIGI-TEXX's call center service can help patients with appointment scheduling, billing inquiries, and other healthcare-related questions, building trust with patients and improving patient satisfaction.
You don't see your industry here? Contact us
Call Center Software we support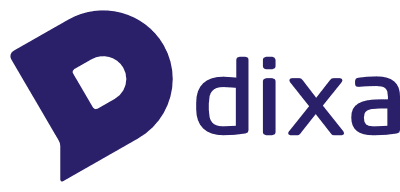 What makes us an ideal call center service provider for you?
We are a leading call center outsourcing company based in Vietnam and are committed to providing our expertise, technology, and infrastructure to support businesses across the world. We thoroughly understand your concern and provide reliable support services on your behalf. See below:
Flexible pricing model
We offer flexible pricing models based on the hour/transaction/volume and dedicated resources/packages. Clients can select the right model which best fits their purpose.
Round-the-clock support
Our operation is 24/7/365 as the client's business continuity is always our top priority.
Cost optimization
Outsourcing transforms fixed costs into variable costs and allows our clients to prevent large expenditures for business in the early stages and long-term run.
Data accuracy
At DIGI-TEXX, we understand that data accuracy is the first and critical component/standard of the data quality framework. We combine AI technologies and our specialists to ensure the highest accuracy rate.
Data security
Confidential information will remain secure and be restricted from outside exposure with a reliable information security management system (ISMS) based on the ISO 27001 standard with GDPR compliance.
Let us answer your questions
Our team of experts is here to answer any questions you may have and provide you with a free consultation. If you don't see an answer for you below, feel free to send us a message.
Wondering if we can help you?
Our call center company adds value to any-sized businesses around the world. Let's take a look at success stories from our clients.
Building a cross-platform app to be used worldwide
Conor Kenney
Director of Professional Services
Leading a digital transformation
Conor Kenney
Director of Professional Services
Straight-Through Process for Customer Onboarding
Insurance
Intelligent Document Processing
Automated Insurance Claims
Insurance
Intelligent Document Processing
Digital Inspection System
Government & NGOs
Inspection System
Are you interested in creating your own virtual call center to reduce costs, increase sales, and improve customer loyalty? Let's connect and explore your options.
Share your challenges and our experts will get back to you shortly.
At DIGI-TEXX, we take your privacy seriously and use your personal information only to provide customized services and a great site experience. Read our Privacy Policy
Want to contact us immediately? Call us here